In her opening address to the inquiry, counsel assisting Georgina Wright said the allegations were not limited to a failure to disclose conflict of interests but extended to evidence of payments made to Mr Soliman by Mr Hamidi and Mr Thammiah.
The contract work awarded by RMS to the two companies was for field trials and scoping studies, and the supply of equipment and parts. Two contracts awarded to Novation last year for the replacement of RMS's 550 portable weigh scales totalled more than $9 million.
The value of 14 contracts for field trials and scoping studies awarded to AZH amounted to just over $1.3 million between March 2017 and October last year.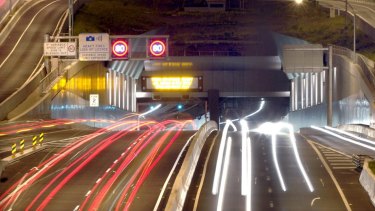 According to Ms Wright, evidence suggested that neither Mr Thammiah nor Mr Hamidi, nor their companies, had relevant experience in heavy vehicle compliance equipment.
The inquiry heard that there was «significant evidence to suggest» that Mr Soliman used his influence at RMS to end a long-time relationship the agency had with a NSW family-owned business, Electronic Load Weighing Company. It distributed weigh scales manufactured by a Canadian company.
Ms Wright said it was alleged Mr Soliman did this so that Novation could become the Canadian company's exclusive distributor of its weigh scales in NSW.
«It is alleged that Mr Soliman sought to position Novation in this way to facilitate its appointment by RMS as preferred supplier of scales and spare parts and for the purpose of gaining for himself and Mr Thammiah a financial advantage,» she said.
She also said evidence suggested that Novation's appointment to a panel of RMS suppliers in 2017 «facilitated, if not guaranteed» the awarding of the two large contracts for 550 portable weigh scales last year worth $2 million and $7.2 million respectively.
A «mark up» by Novation for 125 portable weigh scales in one contract was more than double the cost price, and described as «significant» for the other 425 scales.
In foreshadowing the likelihood of recommendations on ways to reduce corruption opportunities in the RMS unit, Ms Wright said she was concerned about a lack of managerial oversight of Mr Soliman and those reporting to him, and the way they spent money.
«There is also concern about the ease with which Novation and AZH Consulting were created and maintained as RMS suppliers, with no proper due diligence checks,» she said.
The hearings continue on Tuesday.
Mr Singh is due to give evidence before the ICAC on Wednesday and Thursday.
Matt O'Sullivan is the Transport Reporter for The Sydney Morning Herald.